Posting this for a friend of mine that has pups from proven big game Redbones. Hunt them on Bear, Lion, Bobcat or Coon and they will catch them. He has two litters, first litter has four pups 2 females 2 males about 4-5 weeks old, these are out of Amos and Sis. The Amos and Sis cross is a proven cross that has put out some good dogs. The second litter has 3 females and 4 males they are about 3-4 weeks old, this litter was an accident and are inbred pups, although they are some of the best looking pups right now and come from proven Redbones, Amos and Kate. Amos comes from Yellow River Line, Machine Gun Jack and Sierra Hill. Sis has T-Top bloodline. Kate has a lot of Yellow River blood from both sides. The pups are in Washington State.
Amos and Sis Pups - $350
Amos and Kate Pups - $250
E-mail Michael Terry for more information on his dogs or give him a call:
hunt-em-up-kennel@hotmail.com
206-465-8029
1st Litter - Amos and Sis Pups
.
2nd Litter - Amos and Kate Pups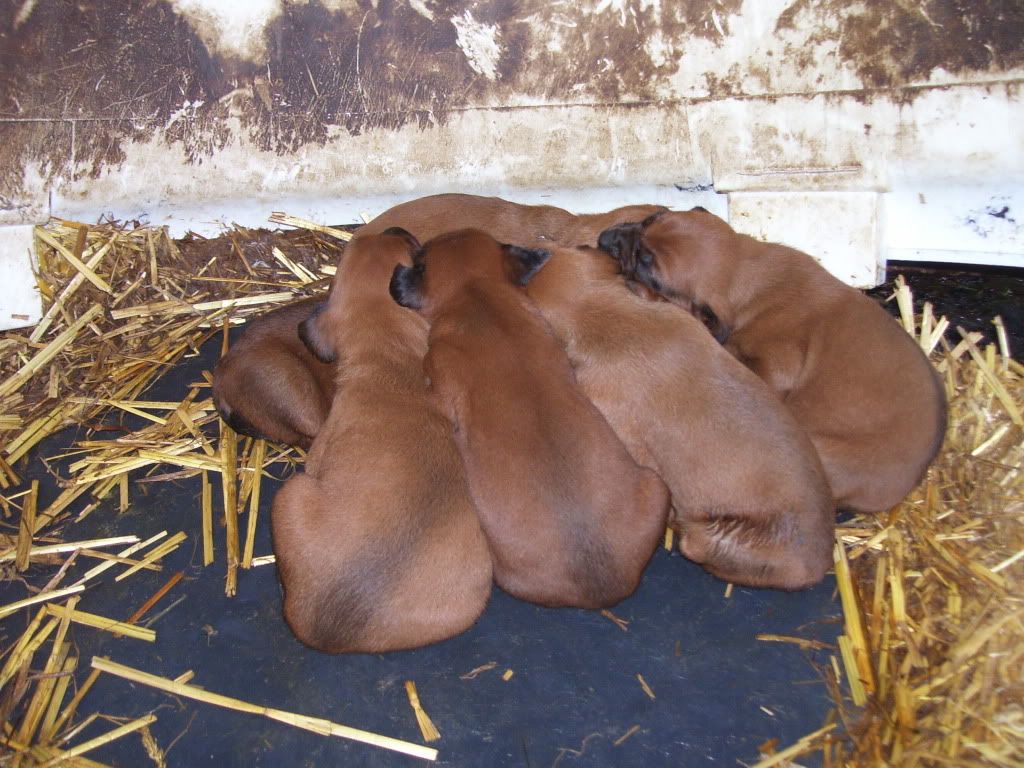 Rigging for Bear - From Left (Amos, Sis, Belle)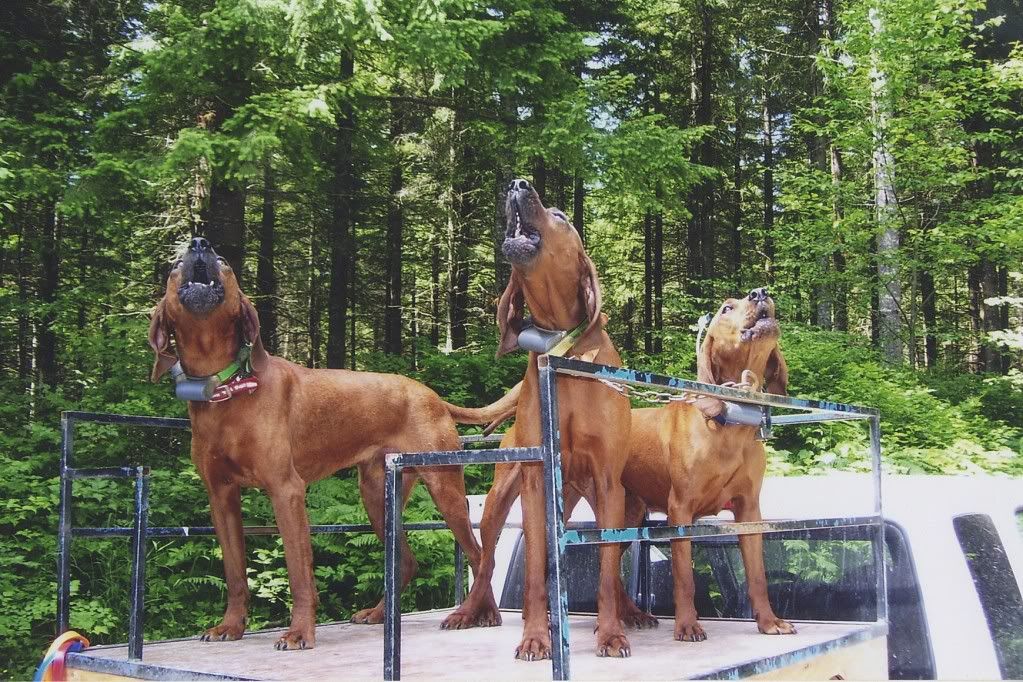 Amos on Bear Tree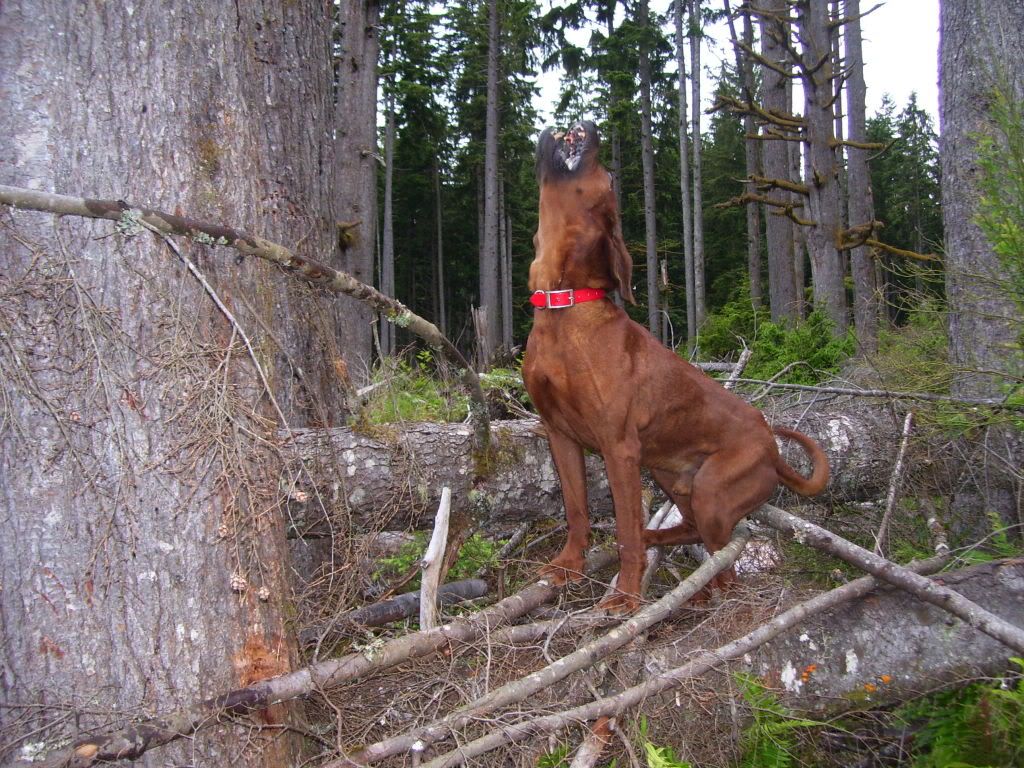 Amos and Ranger - Bayed up Bear (Amos on the right)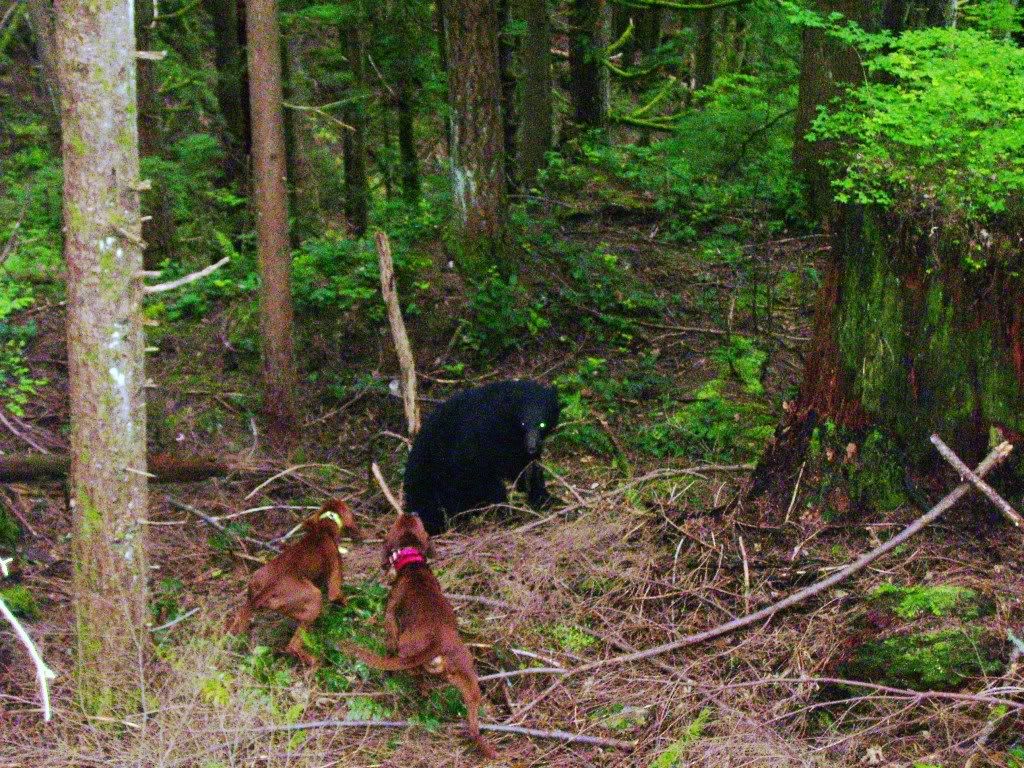 Bear Treed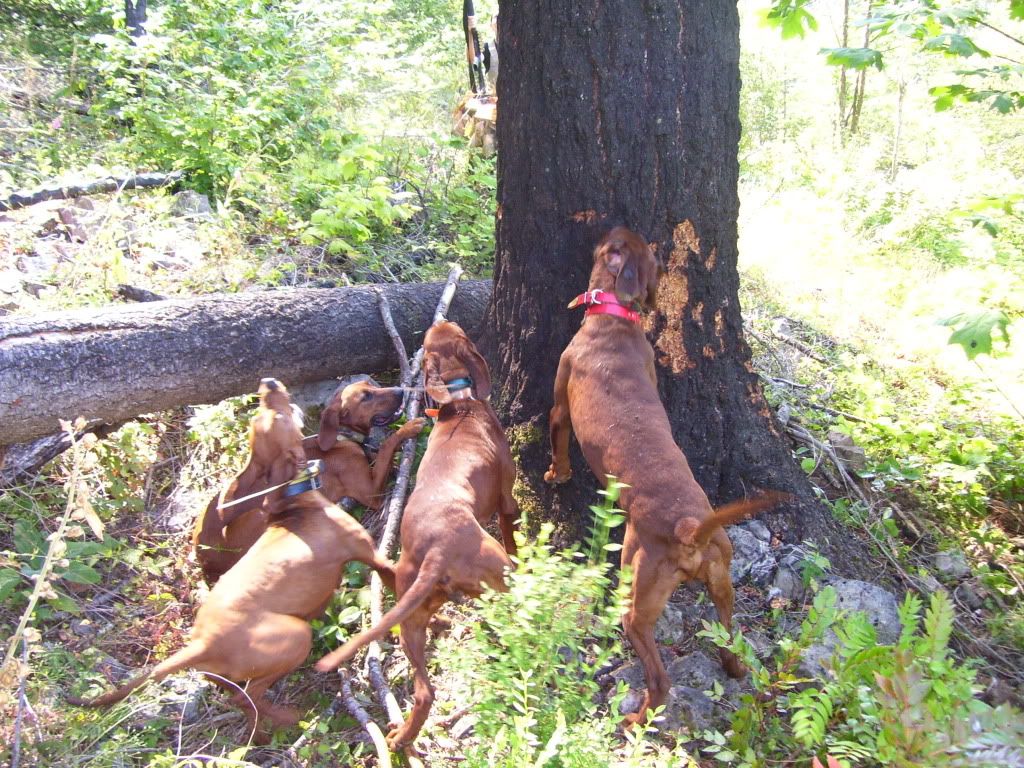 Kate in a Lion Tree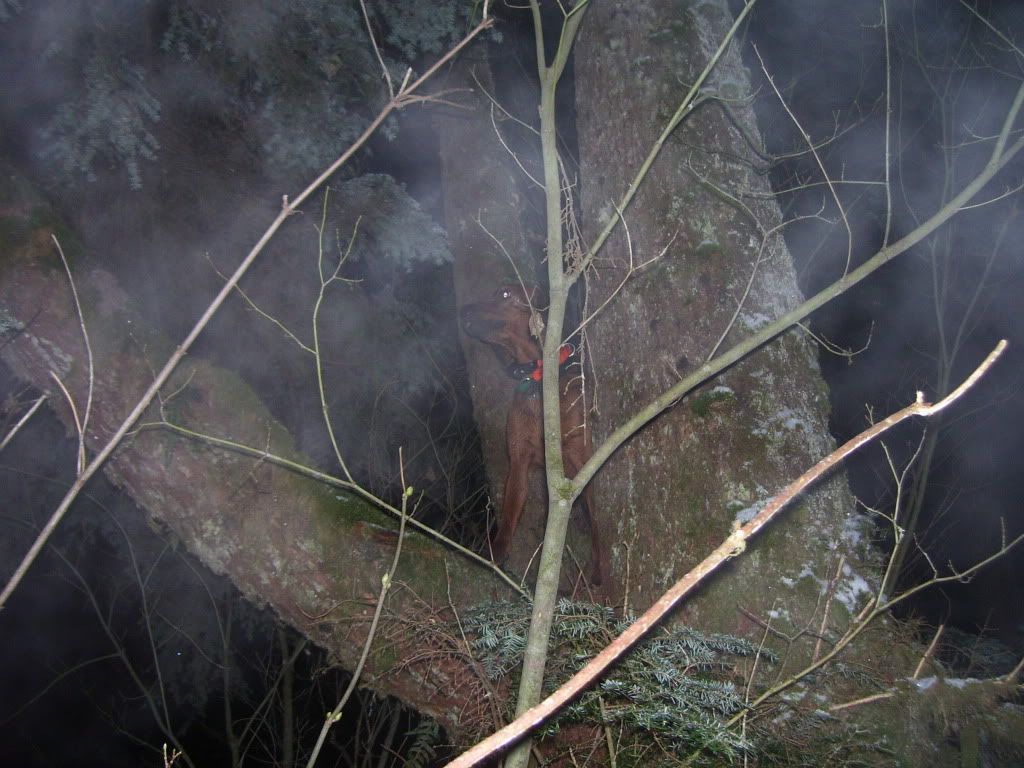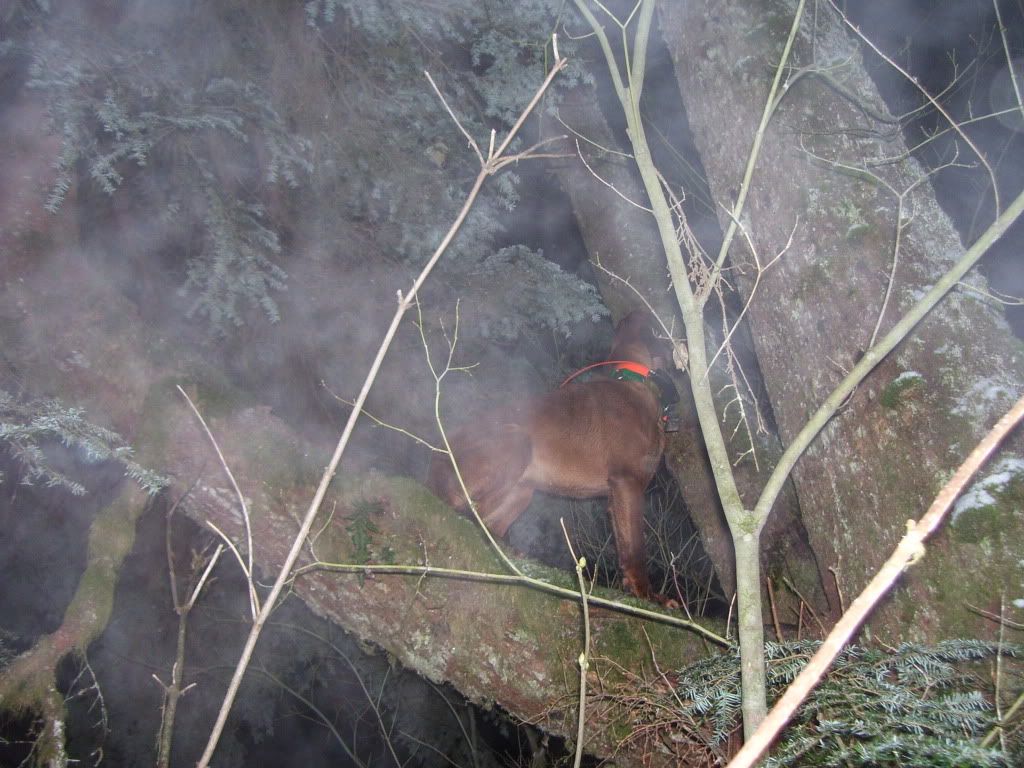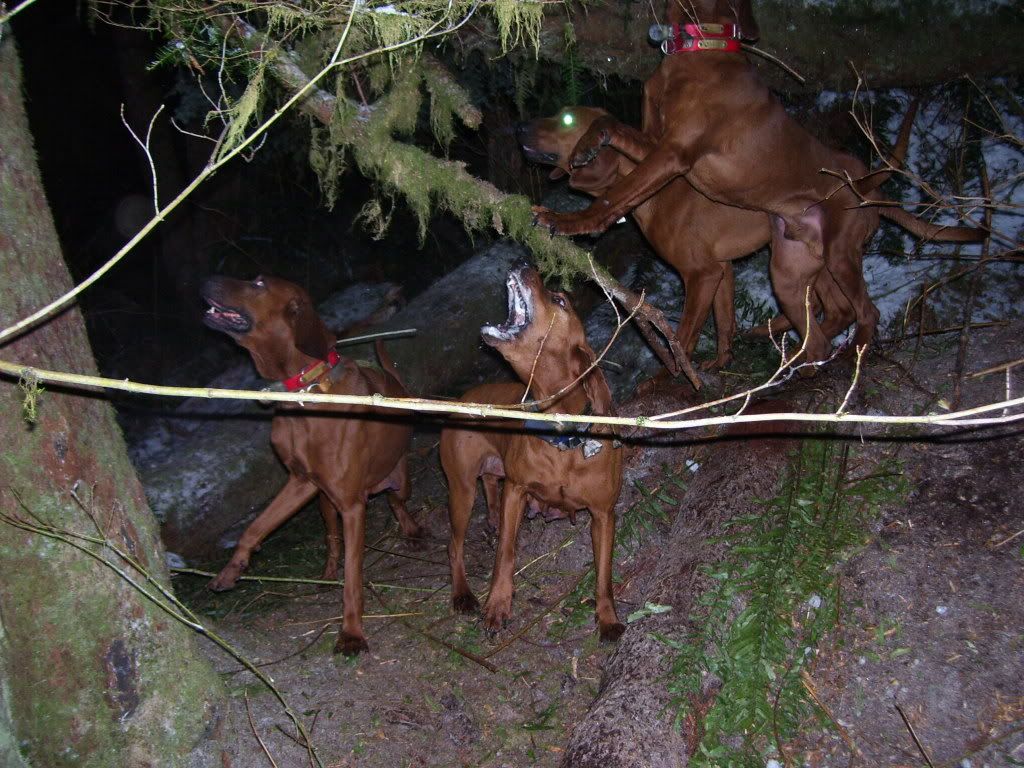 Lion Treed