Any idea what this is???
Posted: Sun Jun 21, 2015 5:17 am
Hey guys I have a question for you. This is a healthy, 4 month old, heavy Albert bred Black and Tan pup. I noticed this on his hind end for the first time today, it came up almost overnight. At first sight I thought he had expressed his anal glands by himself, upon closer examination, I realized that it wasn't the case, and these are on the outside of his anus. (Sorry about having to look at the dogs arse!) but I figure this has something to do with these glands. I am well educated on how to express scent glands, as we have other hounds and sled dogs that require them a few times a year. This pups will not express, and I have never had the anal glands become a problem until usually after the first year of age. I can't see why this pup's glands would need to be expressed anyhow, but I tried to no avail. It does seem to be bothering him, but not a lot. I spoke with a couple big timers, best answer I got was from Mike Martell that it could be a genetic issue. He suggested I post this here to see if anyone else may have seen this before or know what this is? I spoke with the man that breeds these dogs today and sent him pictures and he assured me that none of his dogs have had this issue. He is an honest man and I know for a fact that he wouldn't lie to me. I have some penicillin on hand and think I will go ahead and administer that for a 3 days or so. Any help or knowledge of this would be greatly appreciated.
Here's the pup: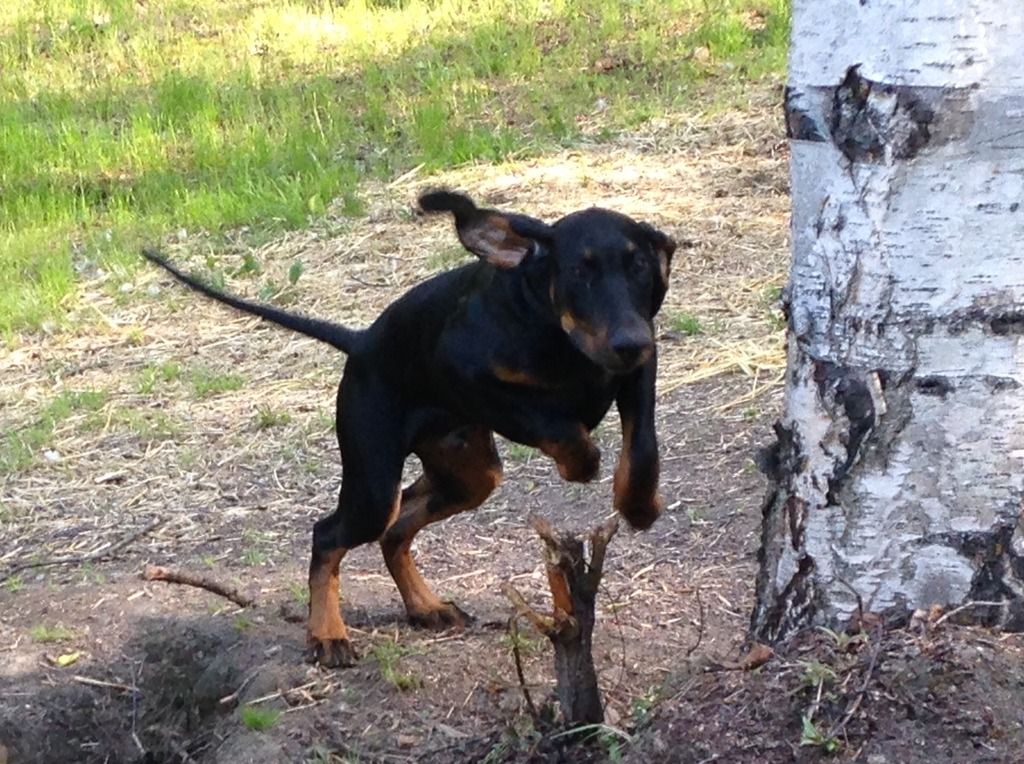 The problem: