Here's our new boy, Walter, from a frozen semen litter out of GRCH 'PR' Hill's Sierra Red Vindicator, a dog that passed away some years ago. His mother, CH 'PR' Sierra Legacy Queen of Hearts, is the only living dog in his pedigree. Our sincere thanks to Joanne Marcoux for letting us have a pup from this cross.
We have waited quite some time to get good Sierra blood, which is now rare and usually very diluted and far back in pedigrees. OW's Sierra line were cold-nosed California bear dogs. We plan to cross Walter to one of the young females we have with close Sierra blood. If successful with that litter, all four grandparents will go back to Sierra.
We also might be able to use some frozen Sierra semen out of Hondo to include another nice, deceased male in the mix. It might take some time, but eventually we hope to be able to offer real Sierra pups to Western big game hunters who missed them the first time around.
Here are two photos of Walter the pupcicle: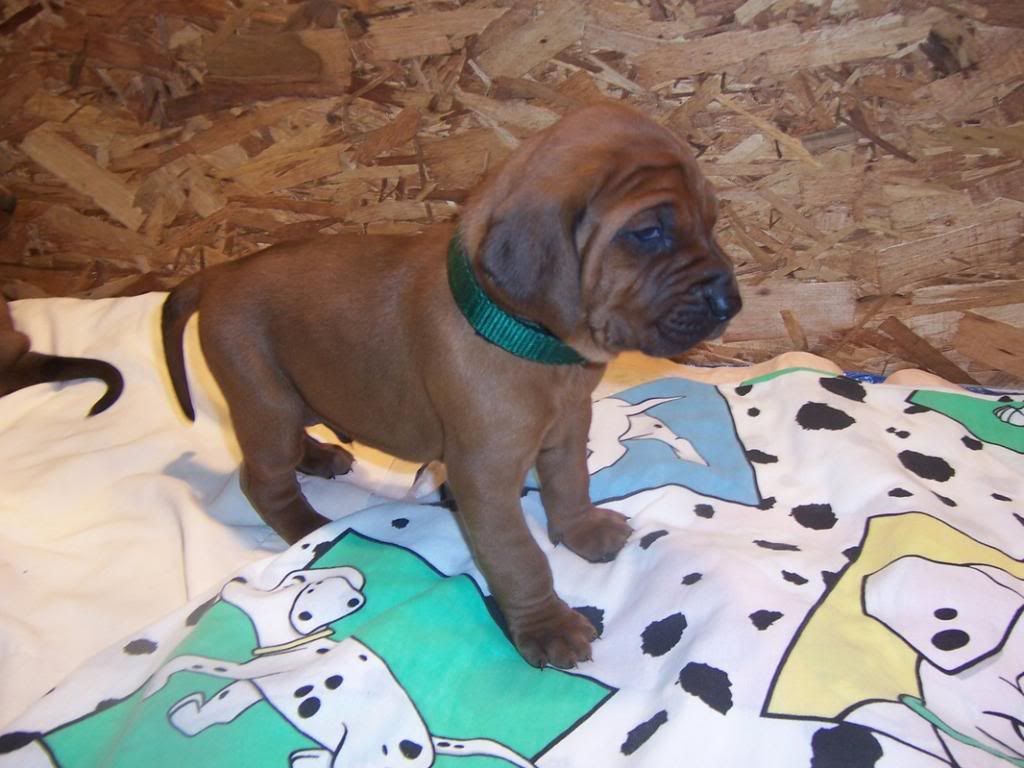 ]