These two dogs are dogs that i got from melanie hampton (outwesthounds). They both did very good for me this year on bobcats. I treed 15 bobs this winter with these two dogs and one older dog, the pups hunted the last two months by themselves catching 10 of the 15. I know that is not alot by most standards but they are young with huck the male being 7 months at the start of the season and gritty 1 1/2 and never hunted before this year. I dont count cats that were in rock piles or in trees that i could not see a cat in.
Huck is a smaller built male around 50 lbs. Fast, tough feet, med to cold nose and as gritty as they come,good cold trailer, great locating dog for his age, chop on track and a constant chop on tree. The only thing i personally dont like about the dog is he is a little barky on track. He wont bark unless he has the track but it is hard to judge how old the track is if he is the only one on it because he barks just as much on a cold track as a hot one.
Gritty is a smaller built female around 45-50 lbs. She is hell on a jumped cat (extremely fast). She has really turned it on as of late. The last few cats i caught she caught them way out in front and to be honest i thought she was trashing because she was flat movin out but thank god i ended up at trees
. She has good tough feet, Loud raspy bawl on track and constant chop on tree, good locating dog as well. She has the scars to prove that she likes to get right in there and scrap with the best of em. I will often see this dog cold trail out ahead of others but silently and then you will see the other dogs fallow the same path. The one thing i would change is she is dead silent cold trailing and i wish she would open a bit more to let you know where she is.
Here are thier peds. Most people wont know alot of these dogs but some of us in oregon know the names. They go back to some of Terry Clearwaters stuff. Both of the dogs also ran one fox this year and did a great job on that as well. I ran it with a buddy of mine and we caught it within 400 yds of the strike. Im no fox expert but I hear its a hard critter to catch.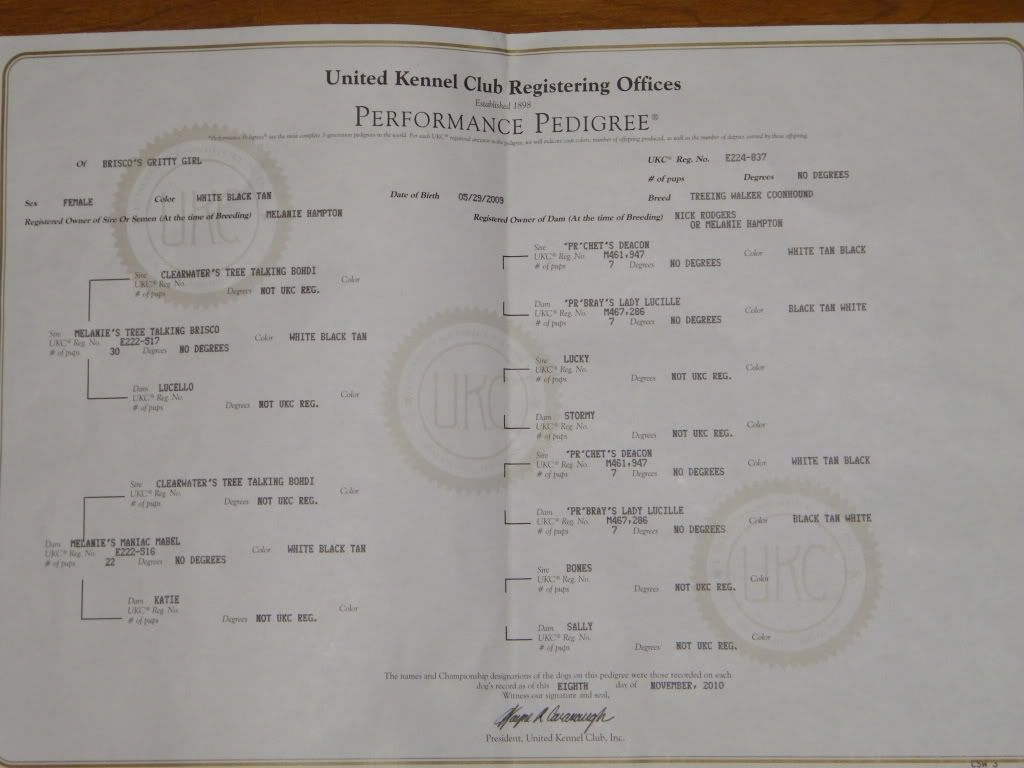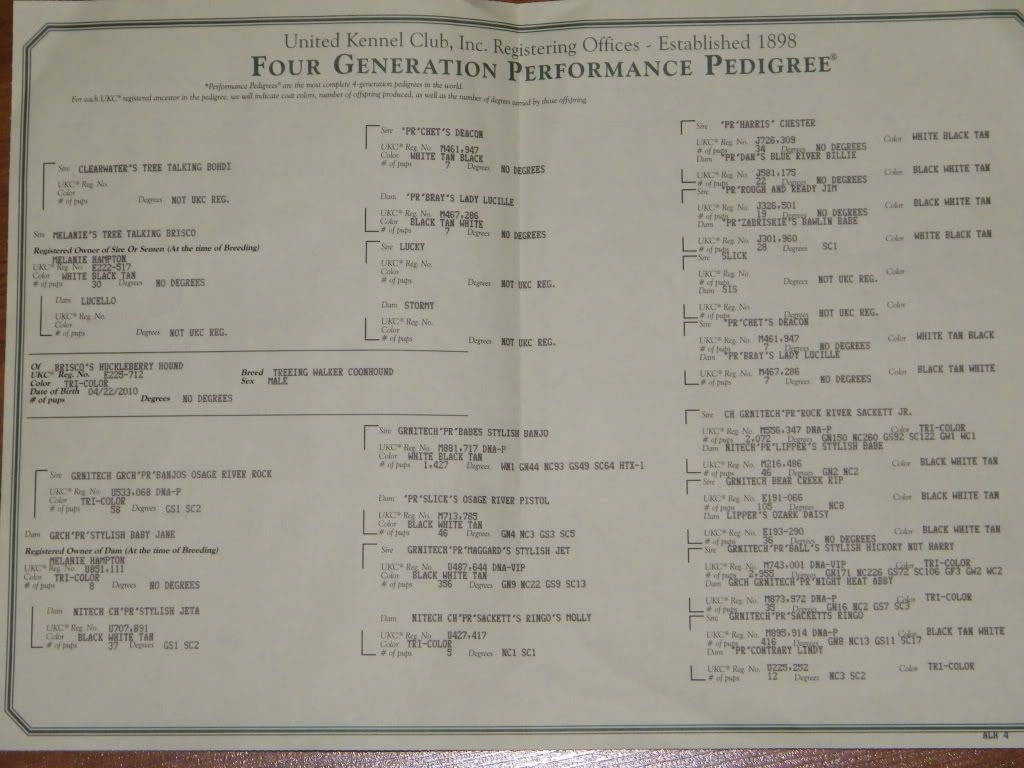 Gritty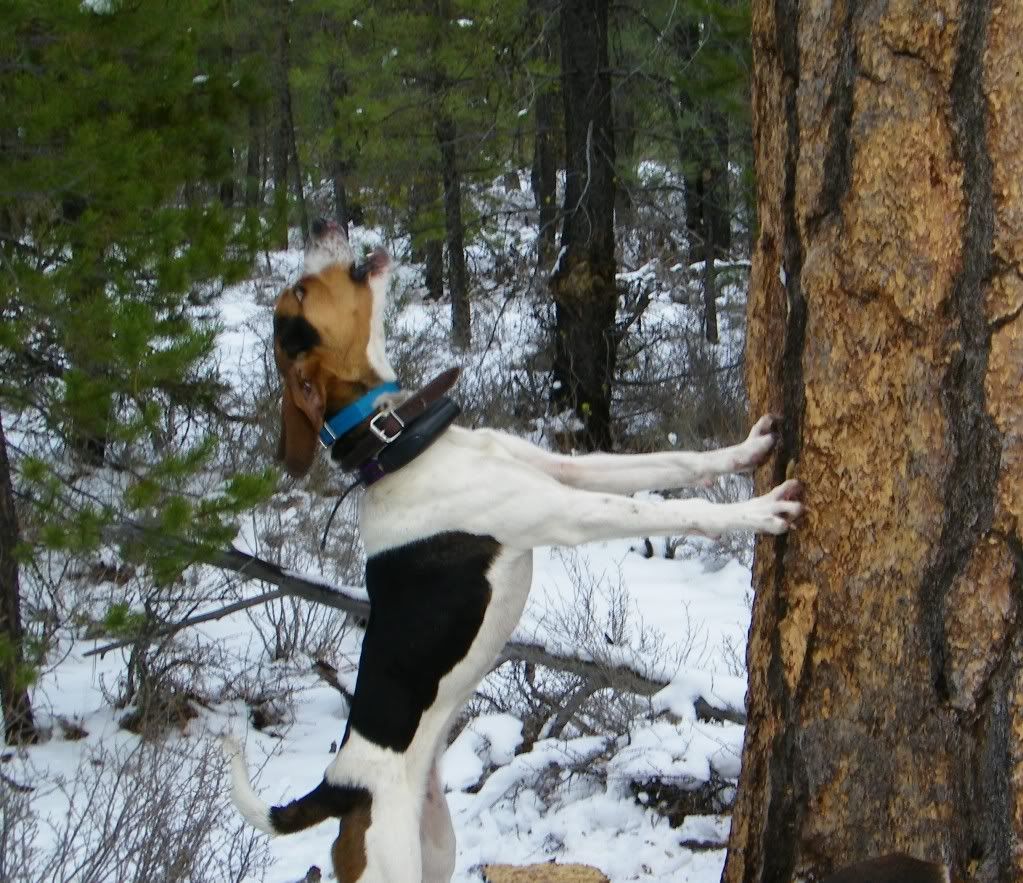 Huck
Huck and Gritty