It looks like I will have a couple left to move, Brindle w/ white points, male. $300, I'll ship!! I am not looking to make money on accidental breeding, I want to see them hunted.
PM or Email questions.
Leopard male is mostly Johnny Reb x Pretty Girl
Kemmer female is Brindle Jack x Lady Nugget x Wi Buck
Just chillin' trying to beat the heat!
Chow time!!!!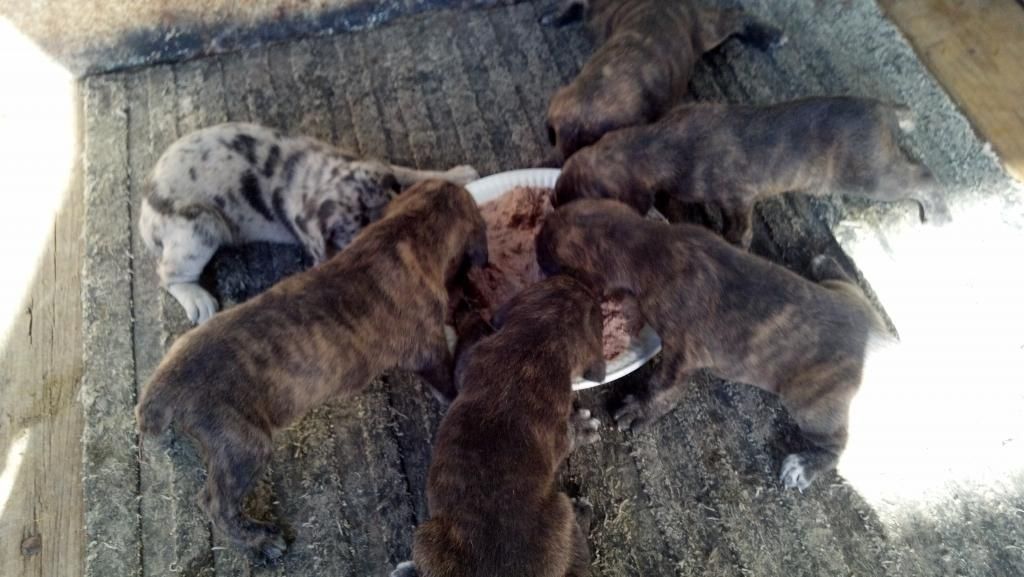 Pups are about 5 weeks here. Coon, squirrels, bears, lions, hogs. Just aim them that direction and (if they are like their parents) keep up! $300/ delivered.
I will throw in UKC puppy papers if it suits you!