This is a link to the GPS/Radio Transmitter Please Read about their Unit and they have allready made them for Fox Hounds and Wildlife ..
When Making these you will need the "GPS x Radio Transmitter", a "Handheld Ham Radio Reciever", "Decoder" (from radio output to Digital ) and eather a Smart Phone (No Service is Required) or you can use a Simple small PDA, And Free Software .. With these Items You can have the Top of the Line GPS Tracking System that would make the Garmin look like a Mickey Mouse TOY !!
http://www.bigredbee.com/beelinegps.htm
Now when hooked up with a Pocket PC it will give you all the data that the Garmin uses plus with Satilite Image location ..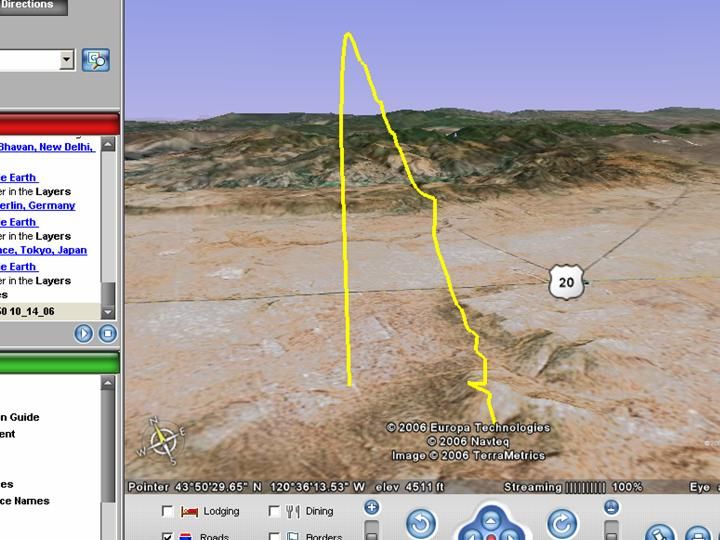 Now Imagin looking at your Smart phone or a Pocket PC and seeing a Yellow line stright to your hound on a Satilite Image..
also add a Standard Micro Transmitter with 30+ miles of Range by adding this to the Collar as a Back-up Beep Beep System .
http://www.davidsonsfalconry.com/transmitters.html
1/3N FMV $95.00
8 grams w/batteries
Uses a single 1/3N Lithium Battery
45 Days Plus Operating Life!
30 Miles Range L.O.S.
Same Freq's as listed above for FMV
Battery Included
Well I can tell you this If I had around $1000 at the Moment and What I have learned whats avb. on the Web in Parts and Free Software .. I could build my Own Top of the line Tracking Unit with a Smart phone or 8-1/2" Tablet PDA .. Everything is Avb. !!!!
And I'am sure I could buy the GPS x Radio Telemetry Unit (Collar) Cheaper then $295 if I were Buying more than one at a time..
But Yes this System to give you 20 miles LOS operation would require you to Take the Tech. Ham Radio Test that is 35 Question long and No Morris Code test.
Additional Collars would be about $250 to $275 ea