hi evereone i was just wounding if anyone has heard of this. i find in a old trapping book on mink about using dogs to find them and run them into there dean. that was the first and only time i have heard of that and i was wondere if anyone has heard of this or have done it. if so how has it want i am think about maybe traying it just becuse it would be somthing new thinks
Tight Mouth

Posts: 130
Joined: Tue Apr 12, 2011 11:02 pm
Location: utah
I have had my dogs chase and catch mink when coon hunting. Some of the mink farmers here use a lab to find the ones that get loose.
thinks man that book was the only time i have evereheard of that what kind of dog do you have and when they catch them do they kill them
Tight Mouth

Posts: 130
Joined: Tue Apr 12, 2011 11:02 pm
Location: utah
plotts and bluetick yes they kill them if they dont get in a hole. There not on the chase list but I hunt swamp, with a lot mink farms in area.
i have seen a video on the computer where they do it in europe i think it may have been you tube they even treed some i think its been awhile since ive seen it ,but they looked like it was done for that purpose and not just an accidental trash race.
Open Mouth

Posts: 627
Joined: Mon Jun 25, 2007 2:50 pm
Location: Virginia
Location: New Market, Va. - Rochingham Co.
Mink .. Large Male Taken while Coon Hunting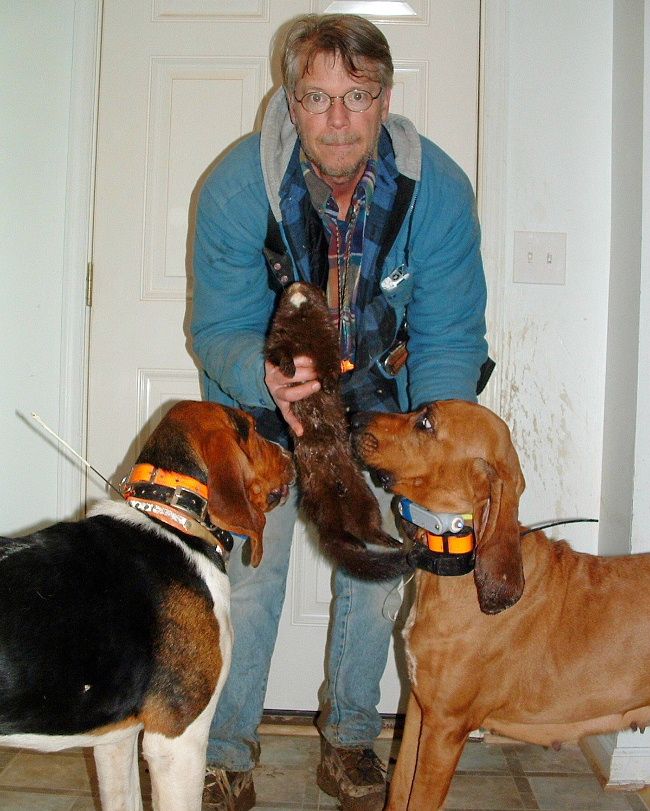 Steve Morrow "Saltlick Majestic's"
"Never Have Hounds Or Kids And You Won't Get Your Heart Broke"!!
Salt Lick Kennels
http://home.earthlink.net/~landjmorrow/saltlickkennels/
Bawling Tree Kennels
http://www.bawlingtreekennel.com
Sunrise Outfitting
http://www.sunriseoutfitting.com/
Canine Training Academy - Co.
http://www.caninetrainingacademy.com/
The Mara Conservancy - Kenya Africa
http://www.maratriangle.org/
thinks everone if you all get them out coon hunting could you get your dog to go for mink to state withe
---
Return to "Big Game Hunting With Dogs"
Who is online
Users browsing this forum: No registered users and 7 guests